A big stack of cups and names left by the vandals.



Axe damage to the bench in the main room



Hole in the wall between the main room and Clivus.



Sledge hammer damage to the big pine box.



Garbage left behind, including the remnants of the aluminum crutch.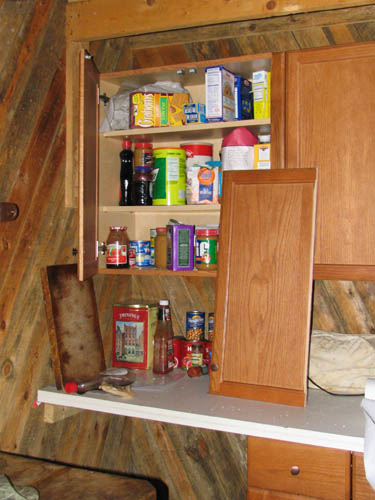 The cupboard door. This should be able to be glued back together, with the trim hiding the seam.



Broken dishes on the floor.



Biohazard mess in Clivus.



Logbook entry.



Main door. It's hard to make out the damage from this photo, but the top and bottom slats are gone and the right and left slats are pried forward.